The Semper Reformata Podcast
Listen to the latest episode below, or click the links for the archive: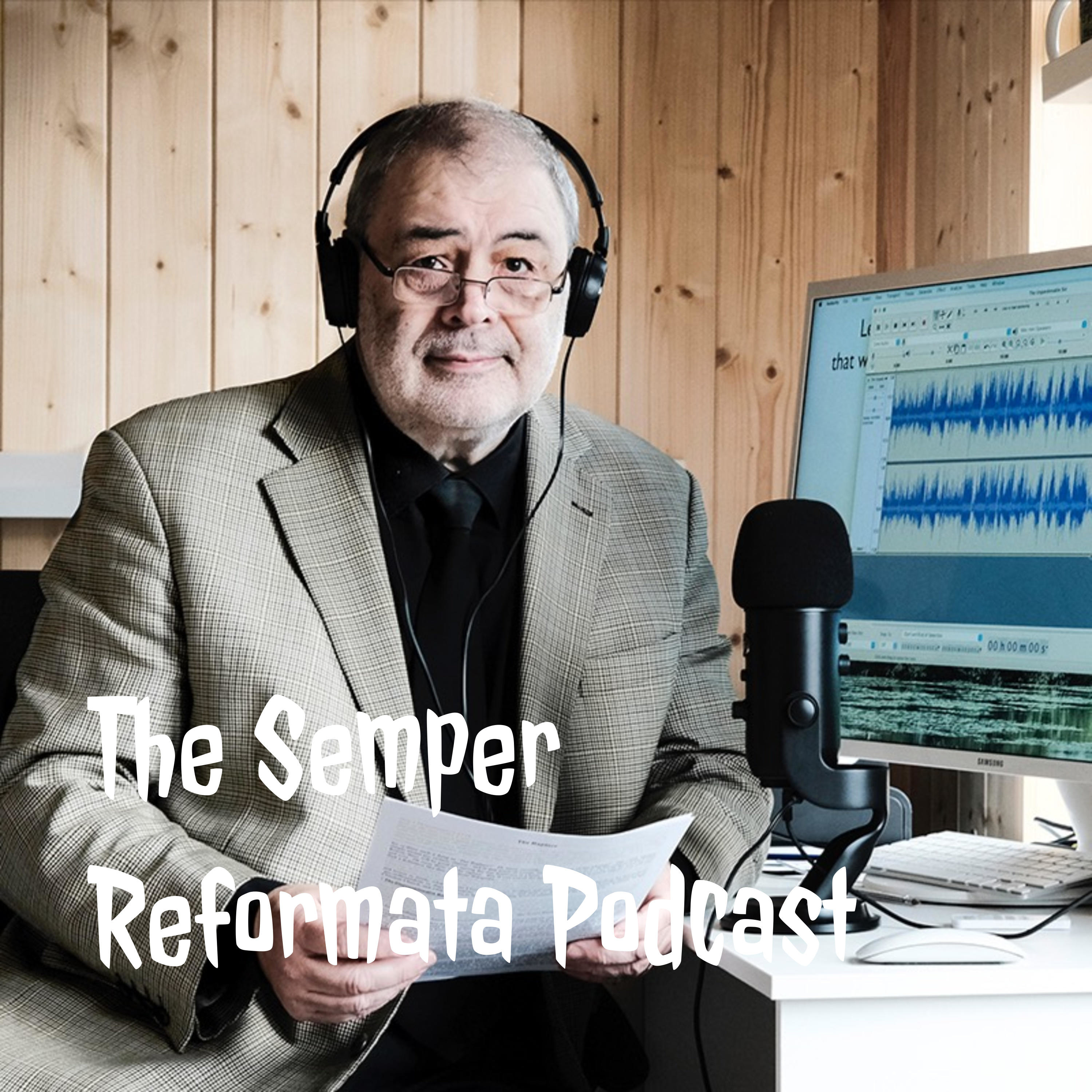 Monday PrayerCast 16th May 2022It's Monday morning, 16th May 2022, and this is our weekly News and Prayer Update from Northern Ireland, with a Christian worldview. In this episode we think aboutLocal politics, the new Assembly of the Wicked at Stormont and the battles that lie ahead for those who cherish life.Finance, – and the difficulties faced by families as a result of hyper-inflation, with more of the same to come.Ukraine – The Pope – and ta recent UN debate, at which NO-ONE woke about the plight of the Ukrainian population,The Church of Scotland's future policy on same-sex weddings.Read the notes HERE, – follow all the links for authenticity of these comments and reports, and do your won further research.Check out
http://www.GraceGems.orgwww.ThePsalmsSung.org
See acast.com/privacy for privacy and opt-out information.
The Podcast
Christian Ethics, Reformed Doctrine, Regulative Principle of Worship, Congregationalism, and of course, the Heidelberg Catechism are all topics that are discussed on The Semper Reformata Podcast, hosted by Bob McEvoy, the pastor of The Old Reformed Church at Ballymacashon, Killinchy, Co.Down, Northern Ireland.
The Semper Reformata Podcast began during the first UK National Lockdown, early in 2020, when church services were moved on-line. It became apparent that a large number of elderly Christian believers who did not have computers or internet access, were missing out on regular bible teaching and encouragement. I decided then to post a free CD to those who requested one, containing a short Bible message and a catechism Class, easy introductions to Reformed doctrine, using the Heidelberg Catechism as the basis of those lessons. Later I moved these short messages online, and the Semper Reformata Podcast was born.
The Podcast is now available on most of the popular platforms, but the weekly CD's are still provided free of charge to elderly listeners in Northern Ireland. You can help with this simple ministry too. Each CD and postage costs around £2 ($2.75). To help with the costs look at the upper right part of this webpage and you'll find a friendly 'Buy Me a Coffee' button. I promise, that if you buy me a coffee, I'll pay for the coffee myself, and put your contribution towards the cost of the CD's for older people!
Thanks for your help. I know it will be appreciated.
---
Thanks again Bob, for another valuable and informative Bible lesson

Alan
---